Maximise your potential by refining your existing skills…
Wherever you studied, you may feel like refreshing your skills or learning something new. In a changing world, it's always a good thing to evolve and refresh which is why we offer a range of training options suitable for all image professionals. 
With a constant change in consumer behaviour do your services meet the requirements of your ideal clients needs?
Do you have the support you need in your business? Are you open to learning new things to increase your turnover? 
We offer a range of training to level up your business skills and a community of business professionals to support your business. 
If your business isn't being as profitable as you expected, you can book a power hour session with our founder, Emmeline to help you discover the areas of your business that need action.
If you feel there are gaps in your learning but you're not sure what's needed to elevate your business, we offer bespoke training that suits the needs of your business.
If you haven't taken your business online, perhaps our 'Virtual Stylist'  training course is for you.
Within our community, we support a wide range of stylists giving regular mentoring sessions, live events, meet-ups, workshops and guest speakers. Learn more about our community here or discover more in each section below. 
We're a down to earth bunch of stylists, so please feel like you can talk to us about any area of your business. We're here to help you build a profitable, sustainable, successful business.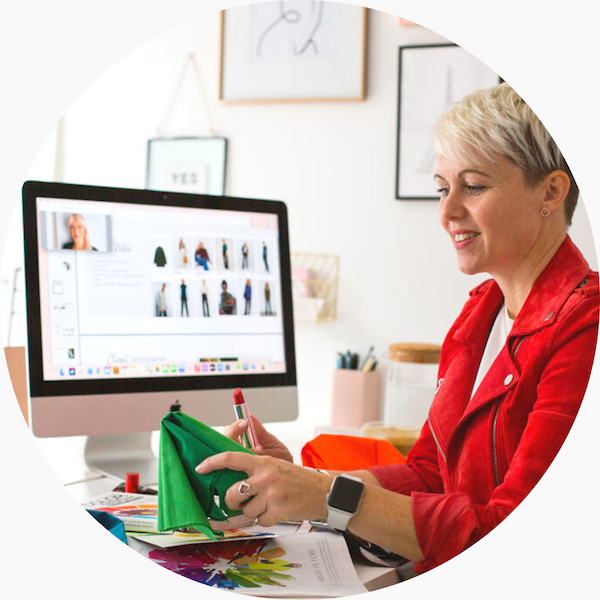 Virtual Styling Training Sessions
We have three different online training sessions available that will take your business to another level, and give you confidence in your styling presence and delivery online. These training sessions are available for immediate self study or to study live in a group session. Explore how you might like to study in Virtual Styling through the button below…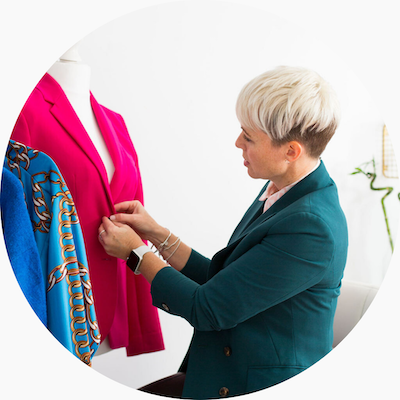 Tailor-made training packages
Emmeline offers bespoke one to one training options to fill any gaps in your existing training, or to suit your needs if you need a more flexible training option. You can decide how many modules to study, where to study and at a date and time suitable to you! To discuss this option further, book a call in to Emmeline's calendar through the button below…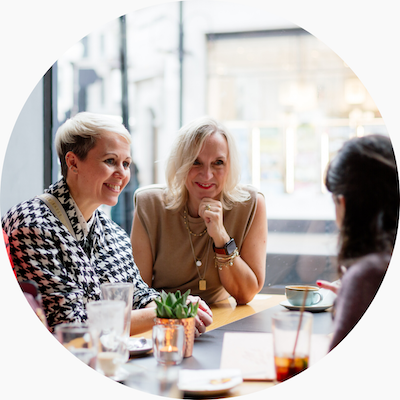 Business Growth Community
Being a self-employed personal stylist doesn't mean you need to do it alone.⁠
⁠You were never meant to do it alone – the secret to success is having the right team around you and the right information to grow your business. ⁠
⁠
Our Business Growth Community, is filled with support that's tailored to personal stylists, you just need to make it yours…
Stylists' Greatest Stumbling Blocks and How to Overcome Them
With over 16 years experience, our founder Emmeline knows the challenges you will face as a business owner of a styling business. Within this free guide, you will learn how to overcome some of the most common hurdles that are made in styling and how to overcome them. 
I trained with the Image Consulting Co. in March 2022. I have nothing but praise for Emmeline and the course. There was so much content and material covered. Every question was answered so thoroughly and I definitely felt armed to go out and set up as a personal stylist. There's also great support offered after the course which is very reassuring. I wouldn't hesitate in recommending them.
Emmeline and her team have created the most wonderful community of stylists, staying true to their values of working collaboratively rather than competitively. A rare thing to find. I chose to train with The Image Consulting Company and have since joined the community of stylists. I've found it to be a very warm and welcoming network, allowing me to tap into the varied and wide knowledge of the group for support and information - with regular training and opportunities to expand my skills. Most importantly for me, I now feel like I'm part of a team and that I have somewhere to go to collaborate, find answers and share experiences. Emmeline's knowledge of the industry is second to none and she is a wonderful mentor to boot. I really couldn't' recommend it any more highly.
I joined the Image Consulting Company just a few weeks ago and have loved being part of a community of supportive stylists! I joined because I wanted to develop my skills and find the confidence to grow my business. Emmeline has been nothing but supportive from day one. She has answered all my questions and given me tonnes of great business advice. I undertook the online colour analysis training with her which was fantastic and has given me more confidence in this area. I couldn't recommend the Image Consulting Company highly enough :)
Own Your Style with Janine
2020-12-04
I joined the Image Consulting Company community 18 months ago having spoken to the founder Emmeline, who is a highly experienced and creative personal stylist - also super friendly and encouraging too. As a stylist who works independently it's so lovely to meet and be involved with a like minded group of stylists who all support each other - it feels like a team. I have received great business and styling mentorship myself and am now a mentor in the team too. I enjoy the online meet ups as well as the advanced training available within the community too.
The image consulting company is an amazing place to train with if you are wanting to pursue a career as a personal stylist. The co founder of this company Emmeline Stevens is a great business mentor, also manages and supports all personal stylists to achieve the best in their businesses and they offer a range of styling services. I highly recommend this company for all they offer and do.
I trained one to one with Emmeline in November 2019 and it was the best decision I made to bring my Styling Business to life! She is an incredible mentor and teacher and has been an ongoing inspiration for me. I am also a part of the brilliant Stylist community which I have found to be an invaluable support to me whilst growing my business. It's full of inspirational and supportive women, spurring each other on!
charlotte broom
2020-12-04
Can not recommend this company enough! I completed my personal training with Emmeline last October you will learn all you need to know to become a personal stylist but above and beyond this the support you get after is second to none! I belong to the members community, this has been an absolute godsend this year, offering constant learning and support and meeting the most amazing group of ladies. If you are considering starting your journey as a personal stylist, I highly recommend having a chat with Emmeline.
I have been part of the Image Consulting Company community for about a year now and I have received the most amazing support from Emmeline and her team and from all the stylists in the group. I have just completed virtual styling training with Emmeline which has helped improve my confidence in this area tremendously. I truly cannot thank TiCC enough for the support and knowledge which has helped shape my Personal Styling business.
Just finished 3 training courses on how to style virtually - what can I say absolutely brilliant, so much detail and very well presented - highly recommended !!
Venetia Norrington
2020-04-21
I first met Emmeline at a chance meeting and her passion, enthusiasm and style really attracted me to her. I'd never really heard of Personal Styling as a thing, but when she told me more, it made total sense! I'd be stuck in my "style" for so many years, muddling through, not knowing where to go, and I really needed a change. I started with a wardrobe cleanse, went on to a Personal Shopping session and now...I'm hooked! As a photographer I capture brands, their personalities and founders and have now had the pleasure of capturing many shoots for The Image Consulting Company, and some of their team members. They are a total joy to work with, extremely professional and knowledgeable and many of my friends and family have used their services with great success! Go for it...invest in yourself!