THERE'S BEEN AN EXPLOSION OF STYLING PROGRAMMES HITTING OUR SCREENS THIS PAST FEW YEARS AND WE'RE HERE FOR IT.
No longer just for the rich or famous, Personal Stylists have become mainstream, accessible and used by everyday people, well…every day!
Not that being a Personal Stylist is all about trends – in fact, we think it's all about helping real people to embrace their style personality and to shop in their wardrobes so that when they do hit the shops, they know exactly what they need, what suits them and what will work with items they already own. No one ever taught us how to style ourselves; for so many women it's a minefield of shopping various trends or styles that they've seen online or on a friend with no real expertise in creating a wardrobe of clothes they genuinely love to wear.
Most women still only wear 20% of the clothes they own, and more of them are seeking help to shop smarter so they stop buying things that never get worn, or that don't quite work for their body shape. 
Being a personal stylist is an exciting and fun career, full of rewarding moments and opportunities to help people feel confident and empowered by what they wear. TiCC founder Emmeline says…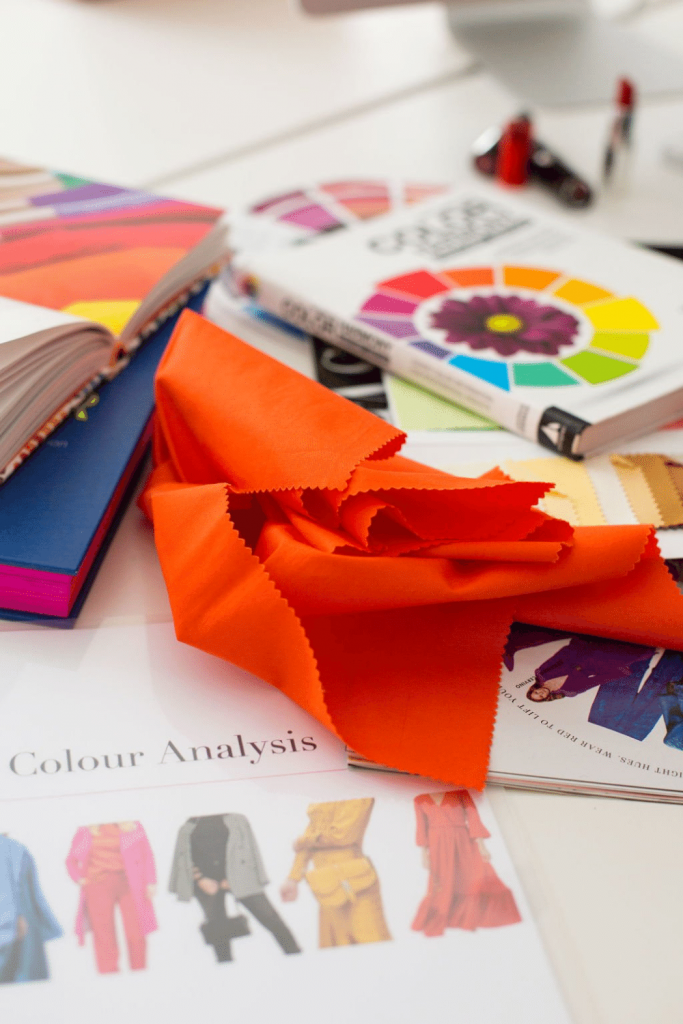 Styling isn't just shopping for clothes, it's about helping your clients to rediscover their identity and embrace it – believe me, it can get emotional! Lockdown has knocked so many people's confidence – almost two years in lounge wear has left many people, women in particular, unsure of how to dress for their best self, or how to update their wardrobe for their current lifestyle. It makes it a really exciting time to step into this career and a chance to inspire people to lift their mood, or build their confidence through their clothes again. It's also a chance to build a career that can truly work around your lifestyle – virtual working and connecting has exploded and that's great news for Personal Stylists, opening up wider markets and enabling flexibility for clients and their stylists to work in ways that suit them best.
SO, WHAT'S INVOLVED, AND HOW DO YOU GET STARTED…?
There's no hard and fast rule about how to get going as a personal stylist, but we've been providing training for years so we have a few thoughts.
Skills matter – it's one thing to be able to dress yourself or to have an eye for colour, but comprehensive training will ensure that you can help your ideal client in the best way for her – confidently and effectively. Don't worry, you don't need a degree in fashion to be a stylist – many successful stylists have backgrounds in completely unrelated industries so don't let that hold you back.
Choose a provider who you feel a connection with – if you want to work with real people, choose a provider who focuses on genuine styling skills, not one who focuses primarily on editorial work – it's a whole different career!
You can train while you're still working in another career – make styling your side hustle, or grow it alongside your job ready for when you want to do it full time.
Build your network – you don't need to know everything about setting up a business as a personal stylist – what you need is the right team in your corner!
Start building your audience now – share your outfits on social media, create a buzz about your own style so that when you 'launch' you've got an audience who've already connected with you.
If you're reading this and feeling as if it could be just what you're looking for in 2022, we'd love to help you get started in your new career. From training courses, to a membership community filled with all the expert help and support you need, we can help you work out what the best start point is for you.
Our next 5-Day Intensive Personal Styling Courses are running this Spring and you can book the whole 5 days or get started with one or two modules – take a look HERE for more info.
Alternatively, if you'd like a friendly call with one of our team about membership or training, and to ask all the questions that are buzzing around your brain, we're more than happy to set that up – click HERE to find a date and time suitable to you.
FANCY SOME EXTRA READING? HERE'S SOME OF OUR LATEST BLOGS…